Digital innovation.
Purposeful collaboration.
Sustainable business models.
Welcome to digihub.li – your platform for inspiration, innovation and collaboration in Liechtenstein. Be part of it and actively shape the future of SMEs and the public sector!
Our innovation process
Tell us your needs!
You are an SME or part of the public sector in Liechtenstein and want to make your business model fit for the future? We invite you to Step 1 of our innovation process: the needs analysis. Together, we analyze the digital maturity of your organization and explore opportunities and potentials for sustainable business models. All we need is 90 minutes of your time, well invested.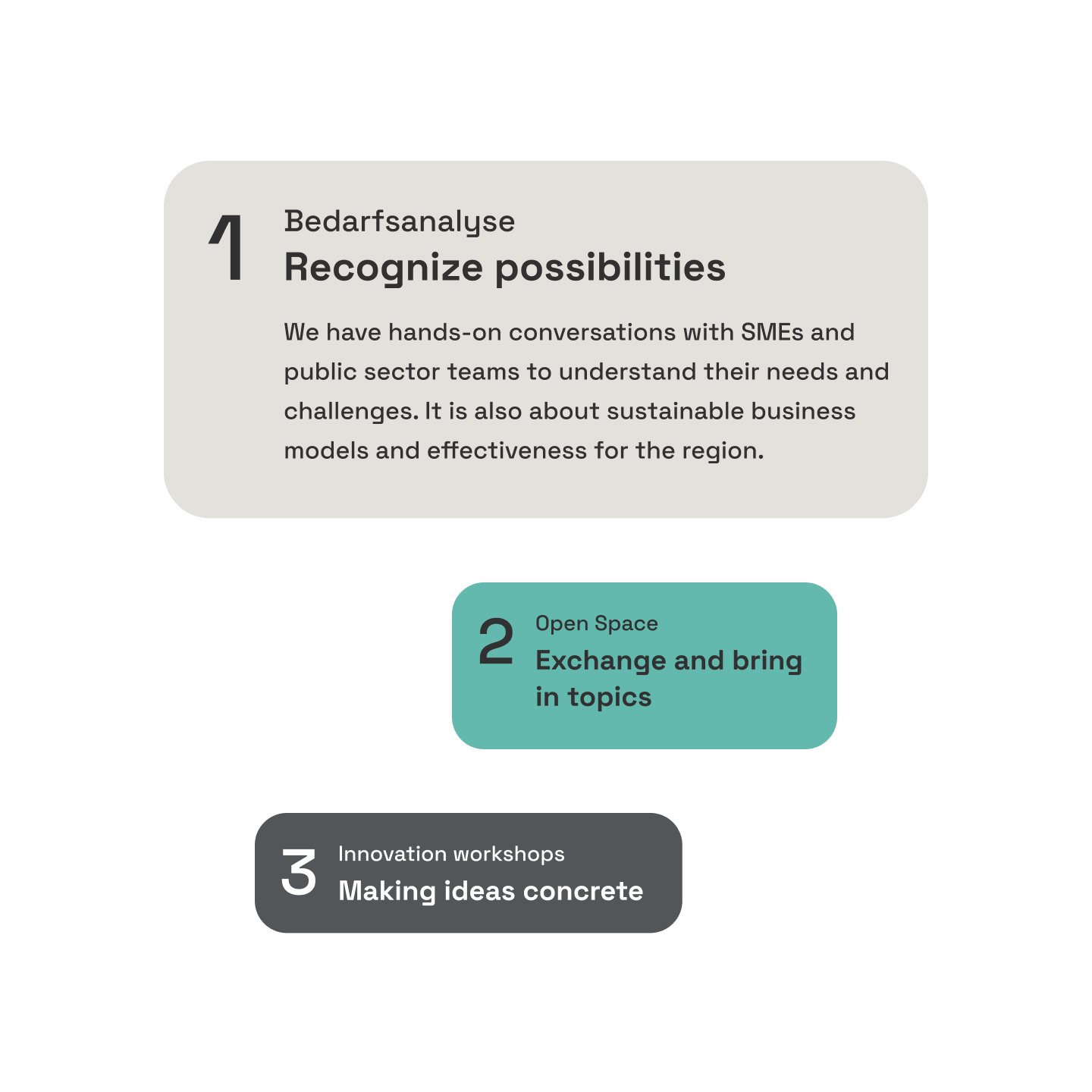 EDIH
Networking the networks
digihub.li is the European Digital Innovation Hub (EDIH) for Liechtenstein. As part of the EDIH network in Europe, we connect SMEs and public sector teams in Liechtenstein with experts and resources from across the EU.
Our goals: To promote innovative solutions, to drive digital transformation, and to strengthen competitiveness in Liechtenstein and Europe.
Dive into the possibilities digihub.li has in store for your digital journey!

Current trainings & events
Join our training opportunities and meet other SMEs and public sector teams working on similar challenges as you.
Participate now in our ongoing activities
Here you will find information about the projects that are already underway and in which you can participate. Click on the respective box to learn more. More exciting activities are planned. Sign up for our newsletter to automatically receive all news.
Impact
Watch Liechtenstein's digital ecosystem grow. Month by month, we provide the latest figures on what we've already achieved along the way.
SME and public sector teams involved
joint activities with EDIHs
sustainable business models in progress